有哪些东西是学校本应该教却没有教的?
What is something schools should be teaching kids that they aren't?
译文简介
答案还挺发人深省。
正文翻译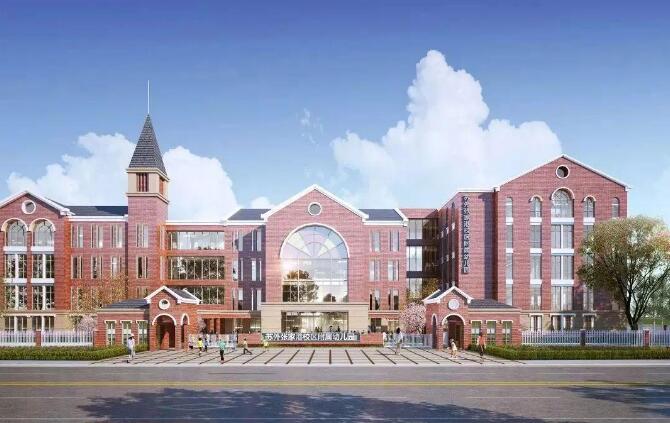 What is something schools should be teaching kids that they aren't?
有哪些东西是学校本应该教却没有教的?
评论翻译
deviant324
In Germany you have to get a CPR certificate in order to get your drivers license so pretty much everyone does the course at least once around 17/18.
在德国你想要考驾照的话必须得先考到心肺复苏术的资格证,所以在17年或18年以后,基本上每人都会上这门课了。
First in driving school, then when making a certification for being a lifeguard (btw. it was dumb af because it was the same first aid course as the car one. So I learned how to get people out of a car, even though it was for people who are about to drown) and then a year later when I joined the navy.
先是在驾校,然后是考救生员的驾照(顺便一提那节课无聊得要命,因为上的内容和驾校的一模一样。所以就算我的职责是救那些马上要溺水的人,我仍然要学怎么把人从车里拖出来)
Pyanez11
Wow thats sick. Just how to CPR or an actual "rescue from a car" course thingy?
哇着可有点恶心。课程究竟是只包括怎么做心肺复苏,还是要现场告诉你们怎么把人从车里救出来?
deviant324
It's a first aid course and some basics like how to behave when you first arrive at a car crash.
是急救课程,但也包括一些基本的常识,比如当你抵达车祸现场的时候应该怎么做。
Can't say I remember all of it, but they say you remember when you need to
我不敢说记住了所有细节,但他们说到时候你会想起来的。
Zedandbreakfast
We got ours in school.. got everyone certified in CPR as well. part of health class.
我们是在学校学的急救……并且班上每个人都得到了心肺复苏术的证明。是健康课的一部分。
SweatyGoalKing
how to pick courses in order to find certain career paths
如何为了以后的职业生涯而选择课程
newfoundking
And realistic career paths. Not everyone can do everything. You can't be a cop if you're colorblind, a firefighter who can't walk, or a blind heavy equipment operator. A lot of these are obvious, but if you don't screen for career paths, you'll have a bad time. This is coming from the colorblind boy who received 7/8 law enforcement careers on his aptitude test. None of them I can do because I'm colourblind.
以及现实的职业生涯。不是每个人都有能力干好每一行的。假如你色盲你肯定干不了警察,假如你不能走路那你肯定干不了消防员,假如你是盲人你肯定干不了设备操纵员。当然这些都很明显,但假如你不仔细地看懂每一条职业规划,你就会碰钉子。这条建议来自一个在职业倾向测试上得了在司法行业得了7/8分,却没办法干这行因为有色盲的人。
syringistic
I agree. I had a friend who was aspiring to be a fight pilot for the Marines and noone connected the dots for him that he has a really bad case of motion sickness.
我同意。我有个很想为海军陆战队当战斗机飞行员的人,但没人告诉他他晕机非常严重干不了这行 。
yParticle
Basic infosec and how to avoid common scams and exploits by big business.
基本的信息安全课程,以及如何避免大企业的常见欺诈和剥削。
BrewCrewBall
My oldest is 10 and he just finished a lesson on identifying fake sites and verifying sources, so they are teaching that in some districts
我最大的孩子今年10岁,他刚刚上了一节如何辨别虚假网站和识别消息来源的课程,所以他们在某些区是会教这些东西的。
itsdjc
As someone who works for a school district, this would be great. Not only for students but for faculty.
作为一个为校区工作的人,我觉得这个建议很好,不仅对于学生,对于教学人员也很有用。
I ran a phishing campaign for teachers/admins and 36% of them fell for it.
我给这里的教职工做了个钓鱼测试,结果36%的人上当了。
Tolerable-DM
Back in the olden days when we had a single computer per class, we were taught touch typing via the paper. We were given a printout of a keyboard layout in a plastic pocket that we sat on the floor in front of ourselves, and tapped our fingers on the "keys" in an imitation of what the teacher did at the front of the class. By the end of primary school the majority of us could touch-type.
在很久以前,我们每个班级还只有一个电脑的时候,我们都在纸上练盲打。我们每个人会被发到一张缝在塑料口袋里的键盘打印纸,并且模仿老师在讲台前的动作去打。小学毕业之后,全班大部分人都能盲打了。
SophistiKitten
I basically grew up with the internet so I learned how to type before we were taught in school. I developed my own typing style that isn't touch typing but I can do it pretty fast without looking anyway so I never bothered much with typing lessons. I got a C on a touch typing test in middle school because of that :/
我基本上是跟着互联网一起长大的,所以在学校教我们之前我就学会怎么打字了。我发展出了自己的打字方式,并不算是盲打,但我也可以不看键盘就打得很快,所以我也没在打字课上太用心学。中学的盲打考试上我拿了C,就是因为这个。
geico_fire
In 5th grade? Man, I learned how to code when I went into high school. Didn't learn it at any point before then. I only got taught correct typing in grade school because of my occupational therapist.
5年级?哥们我上高中之后才学怎么写代码。在那之前从来都没学过。我只在小学才从作业治疗师那里学过正确的打字方法。
Times have changed.
时代变了啊。
billionai1
There's visual coding, where you almost build your coffee with Legos. So it's just learning logic, which I think is the most important part
有那种可视化编程,你基本上就是用积木来写程序。所以学的只是逻辑,我觉得逻辑才是最重要的。
MrRighto
I think theres a good chance thats what this is, most likely hour of code, there's no way they're teaching an actual programming language to everyone in the fifth grade
我觉得很有可能是像你说的那样,他们不可能给小学五年级的人教真正的编程语言的。
KevinW0085
Yeah I was pretty surprised. I was never taught coding. Might have been able to take a class in high school if I tried to, but it wasn't a standard class. We learned typing in grade school as a whole. I'm still not great at it but the way school is done now with most kids using computers for a major part of it, I can't believe it's not standard for them to be taught typing starting very early.
没错我挺惊讶的。我从没学过编程。可能高中有机会学,假如我努力过的话。那不是必修课。我们小学的时候倒是一起学过打字。我现在还是不太擅长打字。但现在上学的这种形式,孩子们有很大程度是依赖电脑上课的,我不敢相信他们没有在很小的时候就开始学打字。
Zhoenish
Critical thinking. Civics. Financial literacy.
批判性思维。公民常识。基本的金融知识。
Spotting abusive relationships, and how to get away from those situations.
发现虐待关系,以及如何远离这种情况。
CleverlyCoathanger
Here in the US schools should teach basic law to kids. Like the difference between a felony and a misdemeanor, different criminal charges, and what to do if you're pulled over.
美国的学校应当教会孩子们基本的法律常识。比如轻重罪的区别,不同刑事犯罪的区别,以及假如你被要求停车之后应该怎么做。
JustFreakingStellar
I'd say some basic civics classes. Law and government, and the context against which it was developed and why. There are some frankly bizzare conclusions about why things are the way they are.
我要说应该上一些基础公民学课程。法律和政府,他们是针对什么而制定的,以及为什么如此。对于事情为什么是他们现在这个样子,有很多奇异的结论。
CocolosThickBoi
Financial advice
金融建议
Myfourcats1
Lots of y'all weren't paying attention in class.
你们太多人根本都没听课。
cryptdemon
Pretty much. I know this stuff differs a lot from school to school for quality, but there's no way they didn't go over compound interest in one of the math classes. They probably just forgot about it because they were a kid and it wasn't something they cared about. Or they didn't bother picking good electives over a study hall.
真是如此。我知道这种情况可能在学校之间有区别,但数学课他们不可能不给你讲复合利率之类的只是。他们可能只是忘记了,因为他们当时还是孩子,并且并不关心这个。或者他们懒得选好的选修课。
Half of these life skills are like 15-30 minute videos on youtube even if you didn't take the right electives in high school. Being 35 an not knowing how your 401K works is on you at that point if you haven't bothered to look it up.
就算你没在高中里选上正确的选修课,上述内容中有一半也都是可以从youtube上的15-30分钟短视频里学到的。你要是今年35岁还不知道401K(注:美国的养老基金)是什么原理,那就是怪你自己懒得查。
Esmyra
first aid - optional if you took the lifeguarding course
急救——假如你学救生课的话,是选秀项。
automotive repair - nope
汽车维修——不太行
sewing - part of home ec
通下水道——家庭教育的一部分
computer repair - nope, but also idk how useful "repair" is unless you mean the software side
计算机维修——不太行,但我也不知道"维修"有多大用,除非你指的是软件。
networking - we talked about using lixed in and stuff, but idk how you actually teach that
社交互动——可能是用领英之类的软件,但你打算怎么教这玩意儿?
exercise - thats what recess/gym is for, and "shitty" depends on the teacher
健身——体育课就是干这个的,"差劲"取决于老师
civics/constitution/bill of rights was a whole section in american history, so it does get taught
公民学,宪法,权利法案都是美国历史课的一大部分,所以确实是有人教的。
finance - my high school actually had a personal finance class
金融——我的高中有个人理财课
a lot of the stuff you listed is actually covered in class (at least ime), but ymmv depending on what school you go to
你列出来的东西有很多都是课堂上教过的(至少我个人的经验如此),但你的情况会见仁见智,取决于你上了哪所高中。
syrstorm
Probability and statistics. It's important for both critical thinking as well as long term planning.
概率论与数理统计。这对于批判性思维和长期规划都非常重要。
MakingFantastic
Unpopular opinion here. I'm going to actually say: nothing.
我要提一个可能不受欢迎的意见。我想要说:没有。
I don't think it's a schools job to teach everything about everything. And I don't think it's possible. There are only so many hours of instruction a day. The real question is: what knowledge and curriculum should be cut in order to make room for the curriculum you think should be taught instead?
我不觉得把所有能教的东西都教一遍是学校的职责。我也不觉得这样可行。毕竟每天的教学时长是有限的。真正的问题是:当前的教学大纲里有哪些知识和课程是应当被砍掉的,从而让你们觉得应该教的那些课能塞进去?
To a certain point I don't understand these comments, because if you want to know something, then why don't just learn it. There will always be someone you know who can explain it to you and of course there is also the internet.
某种程度上我并不理解这些评论,因为假如你想要知道某件事,那么为什么不去自己学呢。世界上肯定有个你认识的人能向你解释清楚这件事,并且当然我们还有互联网。
It may just be me who just wants to know how everything in this world works.
或许只有我一个人想要知道世界上的一切是如何运作的。
The_quest_for_wisdom
Economics.
经济学。
If you have enough mathematical knowledge to graph two lines, you know enough to learn about Microeconomics. From there it's pretty easy to pick up everything you need to know for Macroeconomics.
只要你的数学知识能让你画两条线,你就可以去学微观经济学了。学完微观,你就准备好学宏观经济学了。
Come to think of it, that's why it probably isn't taught in the standard school curriculum.
但说到这,或许这也是标准学校教学计划里没有这种课程的原因吧。
DoomGoober
Modern Media Studies: How do facebook and youtube algorithms work? How easy is it to make a "real" looking fake news website? How does wikipedia work? What is journalistic integrity and who follows it and who doesn't? What is whataboutism?
当代媒体研究:脸书和油管的算法是如何运作的?做一个看起来"真实"的假新闻网站有多容易?维基百科的原理是什么?新闻伦理是什么,谁在遵守,谁没有在遵守?什么是"那有怎么说"主义?
Bonus for Americans: What the fuck is the Star Spangled Banner about? Why the fuck do we all sing it when nobody has a clue about what it is about? When was it adopted as the National Anthem? When should it be played? Why is it played before sports games?
美国人的额外课程:星条旗永不落的歌词到底他妈是什么意思?为什么我们他妈每个人都得会唱,即使没人知道唱的是什么?这首歌是什么时候被选为国歌的?什么时候应当演奏?为什么要在体育比赛开赛前播放?
2old4thissh_t
"Life Skills 101". Taxes, living within a budget, writing a resume/ interviewing skills, changing a tire, filling out FAFSA forms, building credit.
"生活技巧101"。税务,记账,写简历、面试技巧,换轮胎,填写联邦学生援助免费申请表,建立个人信用。
BallsDeepInTheBiebs
My kids school has social emotional learning coursework for everyone and special social skills groups for kids who struggle. It is such a great resource and I wish all schools had it.
我家孩子的学校会给每个人都提供社交情感学习的课程,并且会为那些生活困难的孩子提供特别的社会技能小组。这是非常棒的教学资源,我希望每一所学校都有这种东西。
AYASOFAYA
In my work life I can always tell whose college was based on group work/case work and whose was mostly lectures and papers. People hate on group projects all the time but get to the work force and don't know how to efficiently work with others so solve a problem.
在我的工作生涯中,我总是能看出来谁的大学课程是基于小组讨论和案例分析,谁的是基于各种讲座和论文。人们总是讨厌小组作业,但等到他们真的走向社会了,他们却不知道该怎么有效地与他人共事来解决问题。
onlysubbedhere
Group projects and public speaking are two of those things in school that people love to hate but are totally applicable to difficult real life situations.
小组作业和公共演讲是人们在学校最倾向于讨厌的两件事,但他们却是在真实生活的各种困难中最派得上用场的。
I understand the hate for group projects because you always get stuck with one person that doesn't want to do the work, or promises to do they don't deliver. I guess that's preparation for the real world. When you've got a good group of people and a good idea, group projects can be a fantastic experience though.
我理解人们对小组作业的痛恨,因为你总是会碰见那种不想干活,或者说了却不做的人。我猜这是准备好面临真实世界的一部分。当你遇见一群很棒的人又有一个好点子的时候,小组作业可以是很梦幻的体验。
Jealous-Network-8852
A friend and I both work in different areas of finance, and prior to Covid would go twice a year to a nearby high school and give kids in an Economics class a crash course in "Real World" finance. My favorite moment, was when trying to teach them about inflation and planning accordingly for retirement, in that everyday items will cost more when they retire then they do now, and meeting a bunch of blank stares because they couldn't wrap their heads around the concept. Finally, I said "How much does a 2 cheeseburger meal at McDonald's cost?" almost in unison they blurted out "$4.59!". I said "Well, when I was a senior in high school 25 years ago, it cost $2.29. That's inflation. And they suddenly got it. I was actually very proud of that lol.
我和一个朋友在金融业的不同领域工作,在新冠疫情之前我们会每年去两趟附近的高中,给那里的孩子们上一堂经济学速成课,讲"真实世界"的金融。我最喜欢的时刻,就是在教他们通胀和为了退休准备的时候,提到等到他们退休的时候,日常生活用品的价格会比现在还要高这件事,我看到了不少发呆的眼神,因为他们没办法理解这个概念。于是我问:"麦当劳的一顿双层吉士汉堡套餐多少钱?"他们异口同声地说"4.59美元!"我说,"好吧,25年前我读高三的时候,只要2.29美元。这就是通胀。"然后他们就突然明白了。这一点令我非常自豪,哈哈哈。